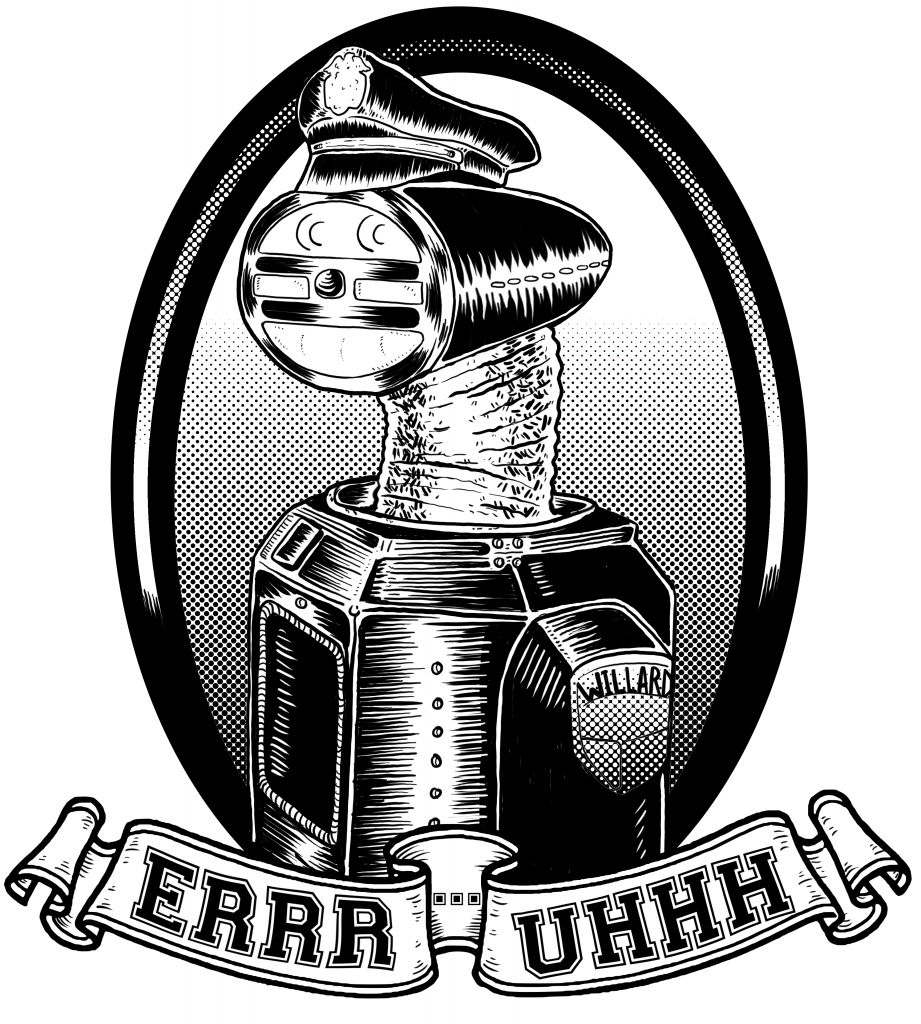 Hot off the press it's everyone's favorite robot cop, Willard, star of R.O.T.O.R. the 1987 B movie featured on Best of the Worst
Originally intended as a one off the shirt sparked a decent amount of interest, so I'm offering them here on my site for a limited time. And all for the low, low cost of $20, including shipping (for domestic orders)!
Currently available in black ink on a white shirt, as well as white ink on a black shirt, standard sizes available. Currently only offering "men's" cut shirts, due to it being a very limited run.
Please contact me here, including size, color and any particulars.